5-Port USB 2.0 Hub Power Supply Module for Raspberry Pi
5-Port USB 2.0 Hub Power Supply Module for Raspberry Pi
Product Code:
0230
Availability:
In Stock
Due to the Raspberry Pi has 4 USB ports, have you ever thought hook up 4 USB devices on it? So you will need a USB extension device such as USB HUB if you want to connect more USB device, but most of them are not for mobility. Now this supply& USB HUB can meet your mobility requirement, it is small and functional. In general, it is multi-functional. You can charge for your cellphone (include iPhone), Raspberry Pi 3 Model B/ Pi 2B/ Pi B+/ Pi A+/ Pi B/ Pi Zero. There are 4 USB-DATA ports on the board in case you need a USB HUB as well.
Note: The battery is exclude.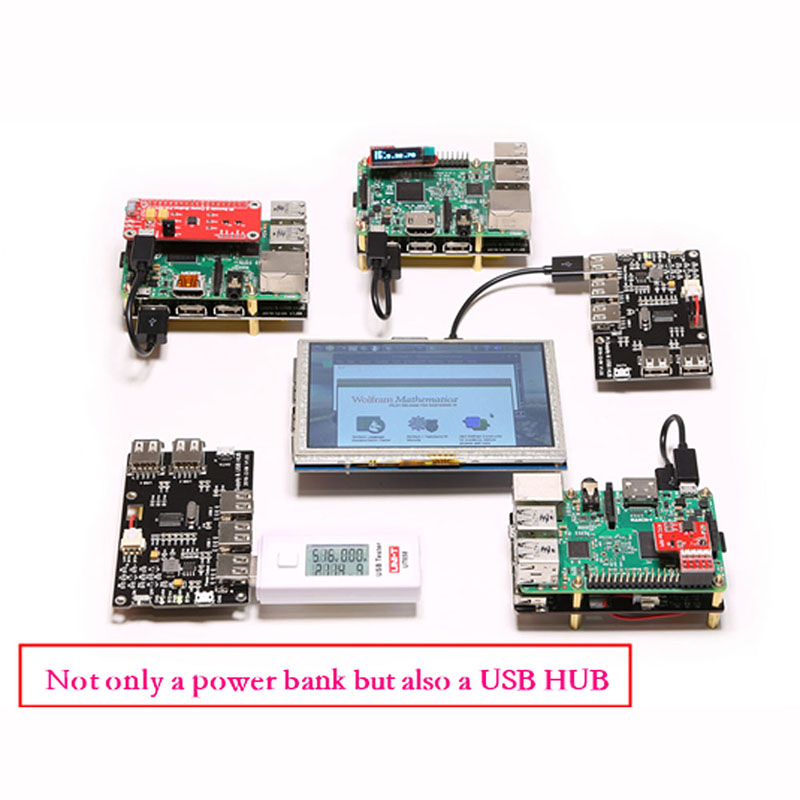 Specifications:
Output current: 2A
Output voltage: 5V
Output ports: USB 2.0 X 5
Standard charging current/ voltage: 1A/ 5V
USB data ports: USB 2.0 X 4/ Micro USB x 1
Size: 86.6mm x 56mm x 18.45mm
Packing List:
Raspberry Pi USB HUB x 1
M2.5 copper screws x 8
M2.5 copper nuts x 4
M2.5 steel screws x 4
Micro USB cable x 2

Documents:
X2 Robotics © 2021. All Rights Reserved.